OVERVIEW
TETCO offers solutions for various needs, from the supply of fabricated material to the management of whole (or partial) projects. Our careful and reliable choices are always designed to meet our customers' exact needs. Our innovative spirit is reflected in every job (regardless of the size) that we undertake. Our simple yet organized structure means the right people are always easily accessible to our clients.
With more than 30 years of experience and achievements, TETCO is now accepted as a leader in their field of operations. Our success has been built on customer satisfaction and loyalty. This satisfaction is based on our performance in the execution of contracts and the reliability of our designs and products.
TETCO offers complete solutions for the Oil & Gas Industries starting from design and detailed engineering to procurement, fabrication, and construction and commissioning of bulk and process plants. Our continued growth is based on the continuous evolution of our techniques and personnel through updated technologies and training to new methods and applications in our field. The various departments work in complete harmony and synchronization to produce a final product that is safe, reliable, and effective.
HISTORY
TETCO started in the Kingdom of Saudi Arabia in 1980 as a small fabrication yard servicing the Oil & Gas and Power sectors of the Kingdom. The small yard's activities and scope expanded to cover more activities and more sectors of the industry. By the mid nineties, TETCO had already moved to a new larger location equipped with better equipment and technologies. At the same time, we established our offices in Beirut to serve our activities in Saudi Arabia and other countries in the middle east and north African regions.
Better equipped, TETCO continues to date to venture and reap its reward by participating in medium to large- scale projects. Domestic projects with international clientele have opened new areas of developments. Focus in marketing strategy was redirected towards project speci c specialization.
A broader and global scope is now conceived and growing demand in the international market has led TETCO to establish several of ces in the region. Currently all our fabrication works are being carried out at our new production facility in Lebanon. The facility has been equipped to handle fabrication for all types of projects servicing our markets.
GEOGRAPHICAL PRESENCE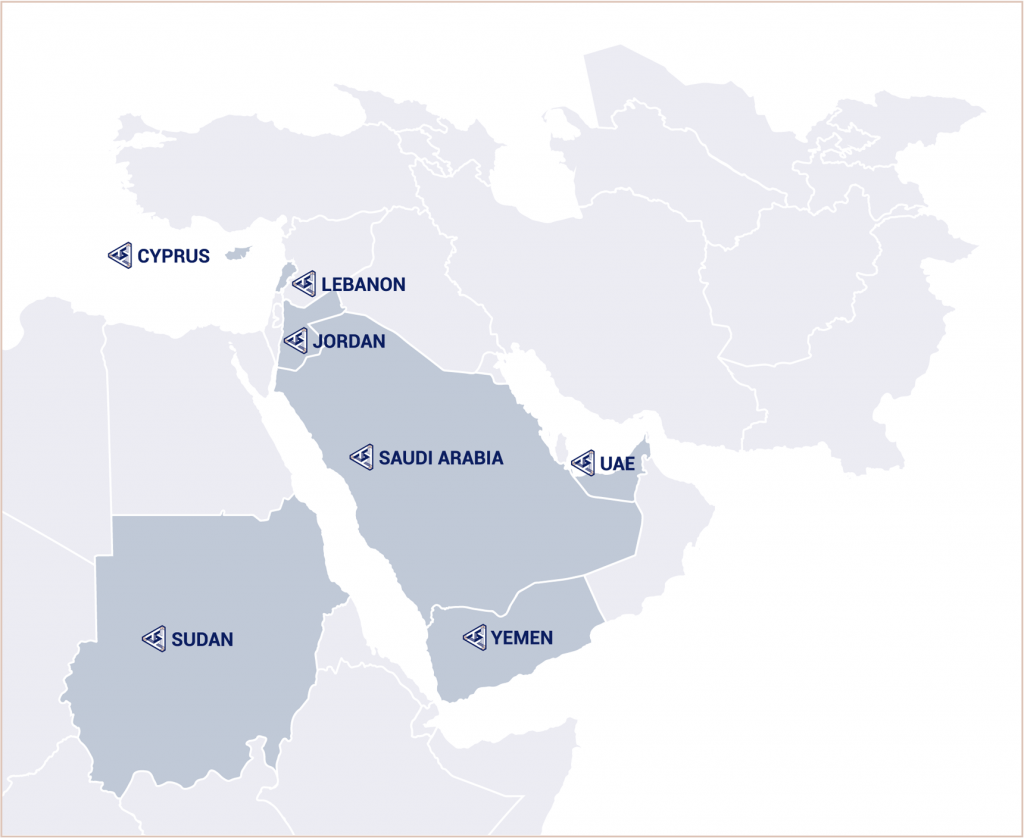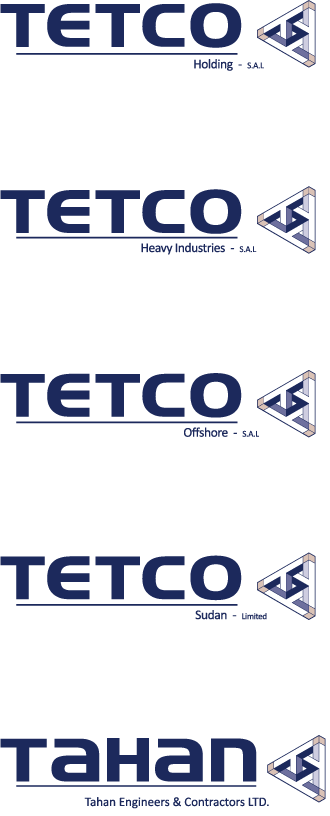 CERTIFICATION
Have something here saying that we always work towards maintaining our standards..